Carpet Dye Experts London And Nationwide
Dye-namic Rug and Carpet Colour Restoration are the carpet dye experts London and Nationwide. Working across the United Kingdom. Whether you live in London, Kent, Surrey, Sussex, the South, the Midlands, Northern England, Scotland or Wales we provide expert carpet dyeing services to restore faded carpets and rugs to a pristine condition. Our Carpet Dye services are fully guaranteed and eliminate the need for costly carpet replacement.
Bleach Spot Repairs
Most current carpeting in homes across London and the UK, Oriental rugs included, can be dyed. Countless homeowners will plan on giving their home a makeover in springtime. This could be because of a number of reasons, either they intend to put their home on the market for sale, to renovate, decorate in order to freshen up their environment, or just due to a meticulous spring clean.
Colour Restoration
The most prominent victim of a "lived-in" house is usually the state of the carpet. Ultimately, ALL carpet deteriorates causing easy to see problems.
Whether the result is hideous matted movement patterns, food stains or animal stains to fading from sunlight, chemical spills, or bleach spots.Regular Carpet cleaning often does not help to improve these troublesome and unsightly dilemmas.
Colour Change
 Indeed even the best carpet cleaning may not eliminate stubborn stains. Carpet cleaning doesn't, unfortunately, deal with the effect of fading, chemical spills, and bleach spots.
Eventually, traffic patterns and matting gets much worse. Many homeowners believe that their carpets need replacing because it's matted down and that a brand new carpet appears to be the only answer.
Carpet Dyeing London and Nationwide
If your carpet is threadbare, ripped or burnt in large portions, purchasing new carpet is the only option.
However, expert carpet dyeing can be an attractive alternative to needing a carpet replacement. Most carpets will have a lifespan of 15-20 years. But 70% of the time carpets are replaced for reasons other than wear and tear.
These very same carpets are more often than not still in good condition when dismissed.
The appearance, colour, stains, fading, traffic areas, etc.) is sometimes unacceptable and not covered by any guarantee or warranty as we all know.
Cheaper inferior carpet materials, like polyester and olefin, are not dyeable. If you are unsure what type of material your carpet is made from, our certified carpet dyeing technicians can quickly test the material to ascertain the fibre content.
Stain Removal
Heavy staining liquids such as red wine, coffee plus pet urine can be eliminated, and your carpets can be restored back to their former glory. Some green stain removal businesses are reluctant to tackle some stains as they are worried about bleaching your carpets and rugs, Dye-Namic does not have this dilemma. At Dye-Namic we specialise in the removal of stains and the restoration, this fantastic technique makes the fine art of carpet dyeing the most effective stain removal service available. It comes complete with a full satisfaction guarantee.
Carpet Colour Change
Do you adore your home, but detest the colour of the carpeting you've got inside it? Then Dye-namic has come to your rescue. We are unable to dye your carpets or rugs a lighter colour, we can however transform it into a completely new colour. Our specialist carpet colour change service lets you customise the colours of your floors to coordinate with your chosen internal décor. Dye-Namic's state of the art ColorCue application will allow us to formulate a custom-designed tone tailored uniquely for you.
Bleach Spot Repair
Monstrous spots can sometimes happen, and are usually caused by various household products. It will come as no surprise that bleach remains the most prevalent offender, toilet bowl cleaners, acne medication, pesticides and would you believe it some widely available so called brand name carpet stain removers have been known to produce unsightly carpet discolouration. Carpet dyeing is the only way of correcting these problems, without the need to replace or patch your carpets and rugs at a considerable cost to your bank balance or credit card statement.
Oriental/Persian Rug Repair
Rugs can be susceptible to lightening and discolouration from incompatible chemicals, aggressive detergents or pet urine, vomit and sunlight. At Dye-Namic, we restore the colour and highlight the sheer beauty to your rug by replenishing absent tones. We are proud do this with the cooperation of an exclusive application known as a ColorCue, formulated by a guy called Chris Howell from Colorful Carpets.
Carpet Side Seam Matching
If you are a landlord and you've got a new tenant due to be moving into a property soon, and the newly fitted carpet doesn't match the rest of the carpet throughout the rest of the house? Don't despair! Dye-namic can visit you and by utilising our professional carpet dyeing techniques, we can blend it out so that your new tenant can move in on time. This will spare you the annoyance of removing, buying, and installing new carpet.
Colour Clean (TM) Carpet Service
We are expertly placed to use advanced carpet colour cleaning equipment. The revolutionary Colour clean service is considered an essential service for owners of expensive carpets because of the key role it provides by adding colour simultaneously during the clean. Because the main advantage in keeping your carpet at its pinnacle can you guarantee long life and vibrancy of colour for you precious carpets & rugs.
When Can You Dye A Carpet?
Some homeowners become unhappy with out of date or unfashionable colours and choose to dye their carpet to produce an entirely new colour scheme. Others are troubled because they are bored of the colour, or it is conflicting with their décor.
Countless homeowners grow frustrated with their efforts to keep their carpet clean because it is too light and hence is almost impossible to maintain. Others are assured that their carpet looks worn out.
The fact is that most residential carpets do not wear out, they just look a bit ugly.
Carpet dyeing can get your carpet looking like new by reviving, protecting and preserving the beauty, colour and lifespan of your carpet.
Professional carpet dyeing, carried out by a reputable carpet dye company, can replace an existing colour, produce a slight colour variation, or achieve an exciting new colour by colour restoration, tone/tint, colour matching, perfect dyeing via colour change, or spot dyeing.
Patterned, multicoloured, or sculptured carpet can also be favourably dyed, as well as practically all Oriental rugs.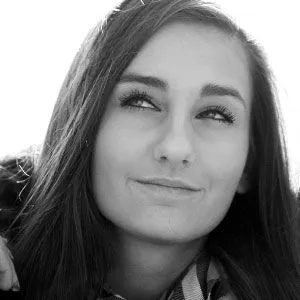 What a great service! I had a rug with a bleach spill on it. Dye-Namic responded quickly and professionally. Advised me what they could do and true to their word, restored the damaged colours on the rug so well that you would never know bleach had damaged it. Can highly recommend their service.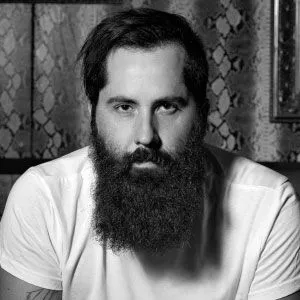 What a great service! I had a rug with a bleach spill on it. Dye-Namic responded quickly and professionally. Advised me what they could do and true to their word, restored the damaged colours on the rug so well that you would never know bleach had damaged it. Can highly recommend their service.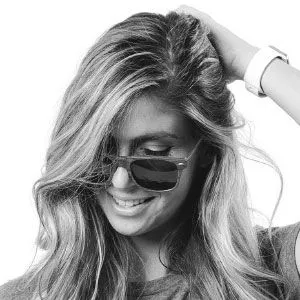 Fantastic results, very professional every time that's why we continue using Dye-Namic Rug & Carpet Colour Restoration!!
At Dye-Namic we take enormous pride in being masters at our craft, take a gander through our blog posts for news, advice, helpful tips and promotions. We aim to provide high quality services with a human touch at all times. You may even have a little chuckle while your reading. We like to keep things cheerful whenever possible.
Do you need help with carpet dyeing or bleach spot repairs? Fill out this form to get in touch.